The qualifying document that you submitted is not a document that Every Kid Sports will accept for the Pass Program.

Examples of attachments that will be declined with this reason are:
Handwritten or typed out notes stating the child's name, identification numbers, etc.

Handwritten or typed out notes explaining a family's circumstances

Handwritten or typed out notes stating that the family is still waiting to get their new benefits documents

A photo that wasn't meant to be sent (we have seen photos of dogs and other things)
Pro Tip:
Locate a document that was mailed to you from a government agency or take a screenshot of your benefits portal. Ensure the document or screenshot has your child's name and a current date within the past 12 months on it. Screenshots without a date will not be accepted.
EXAMPLES OF ACCEPTABLE QUALIFYING DOCUMENTS: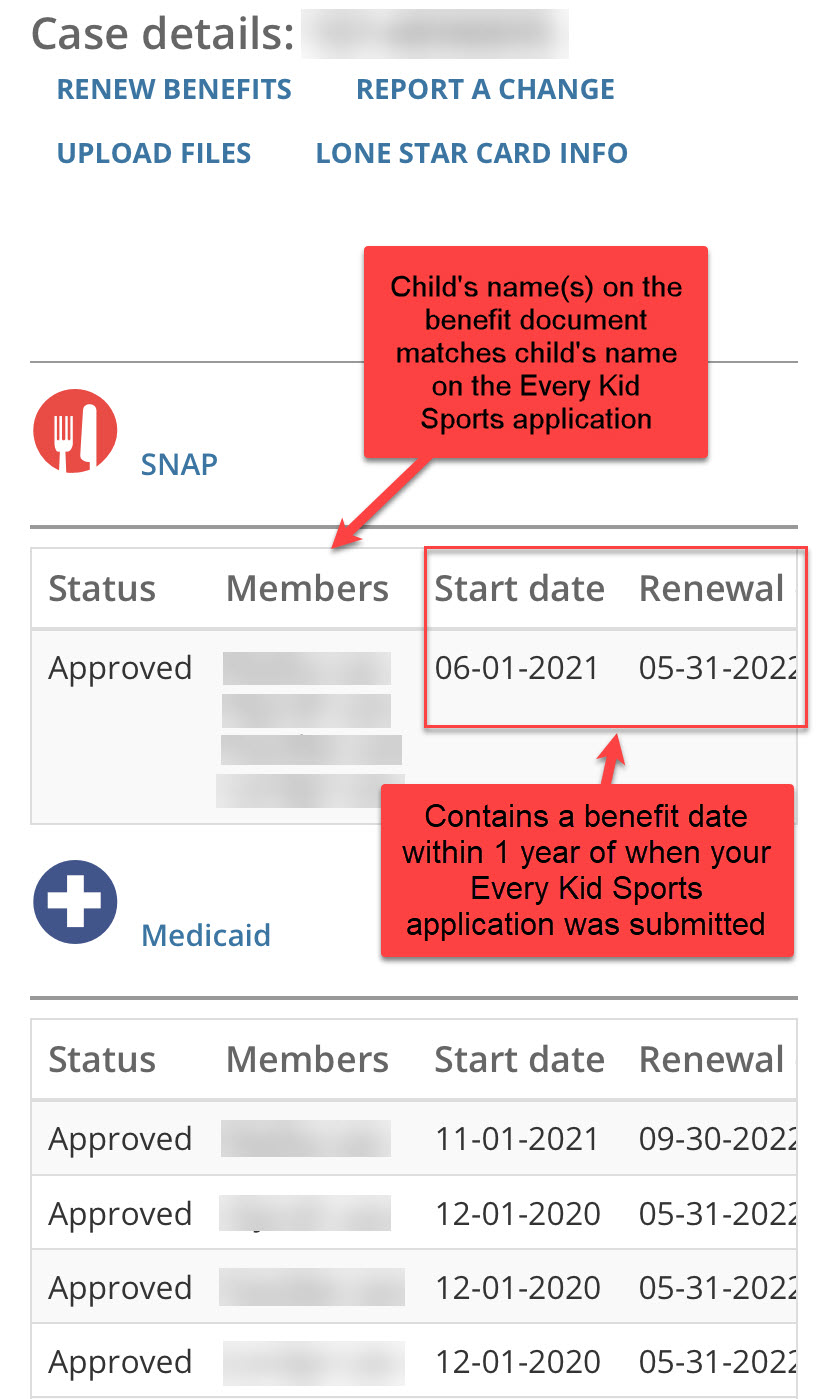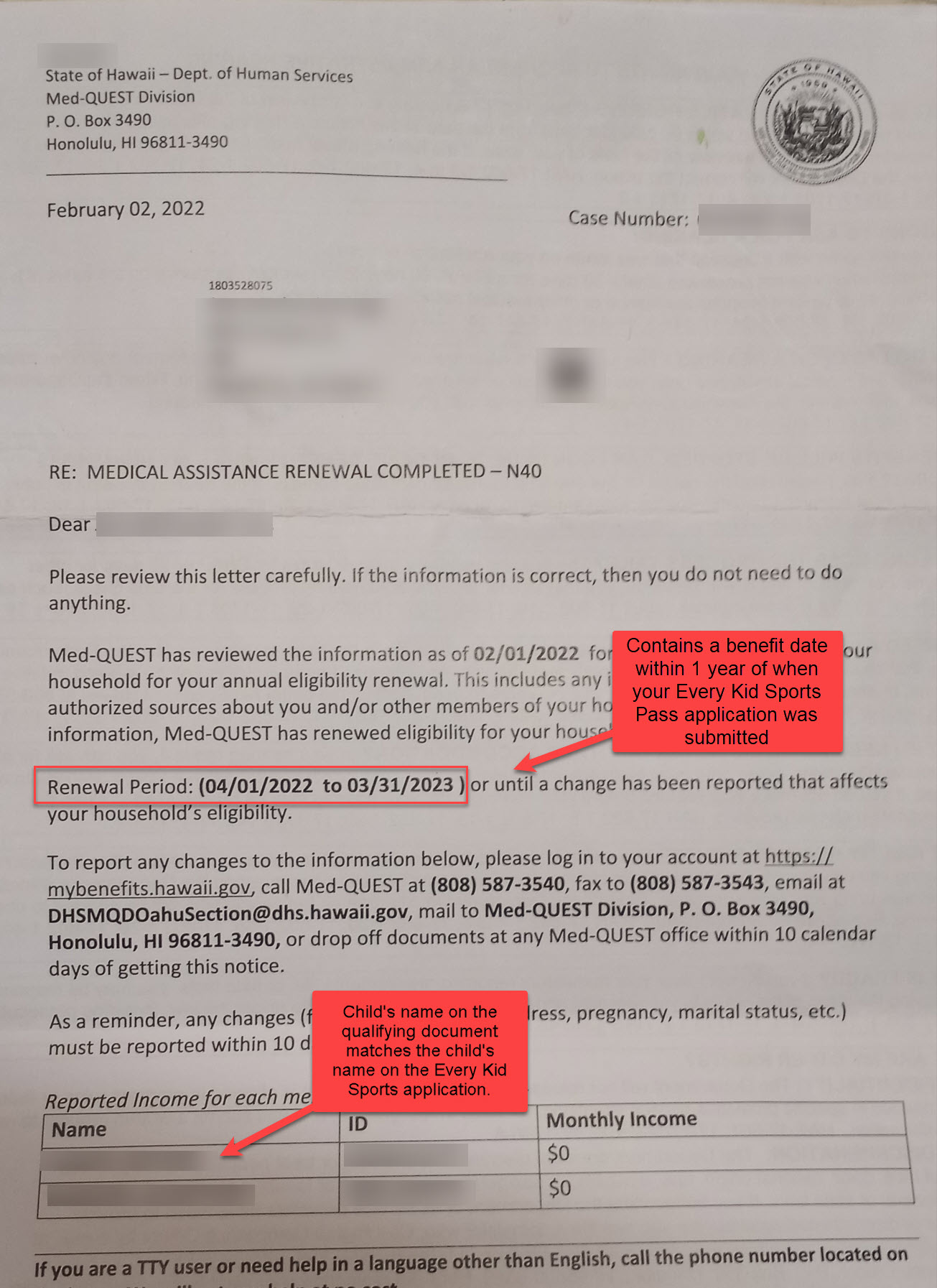 The Every Kid Sports Pass is a finite resource that operates on a first-come, first-served basis. If you're able to address the reason for decline, you're welcome to reapply and your application will be added to the back of the queue. Reapplying does not guarantee that you will receive funds.