Your application was declined because the qualifying document you submitted did not provide:
A date within the past 12 months

Or it does not have a date on it at all.
To be considered for the Every Kid Sports Pass you will need to submit a document from Medicaid, SNAP or WIC that has the child's name you are applying for AND a date within the past 12 months on it.
Dates on the qualifying document must be within the past 12 months to ensure that your child is a current beneficiary of Medicaid, SNAP, or WIC.
WIC documents must contain the child you are applying for; siblings who are not listed on the WIC document will need to provide Medicaid or SNAP to qualify.
Pro Tip:
Find a document that was mailed to you from a government agency or take a screenshot of your benefits portal. Please ensure that the document has your child's name and a current date within the past 12 months on it.
EXAMPLE OF AN ACCEPTABLE QUALIFYING DOCUMENT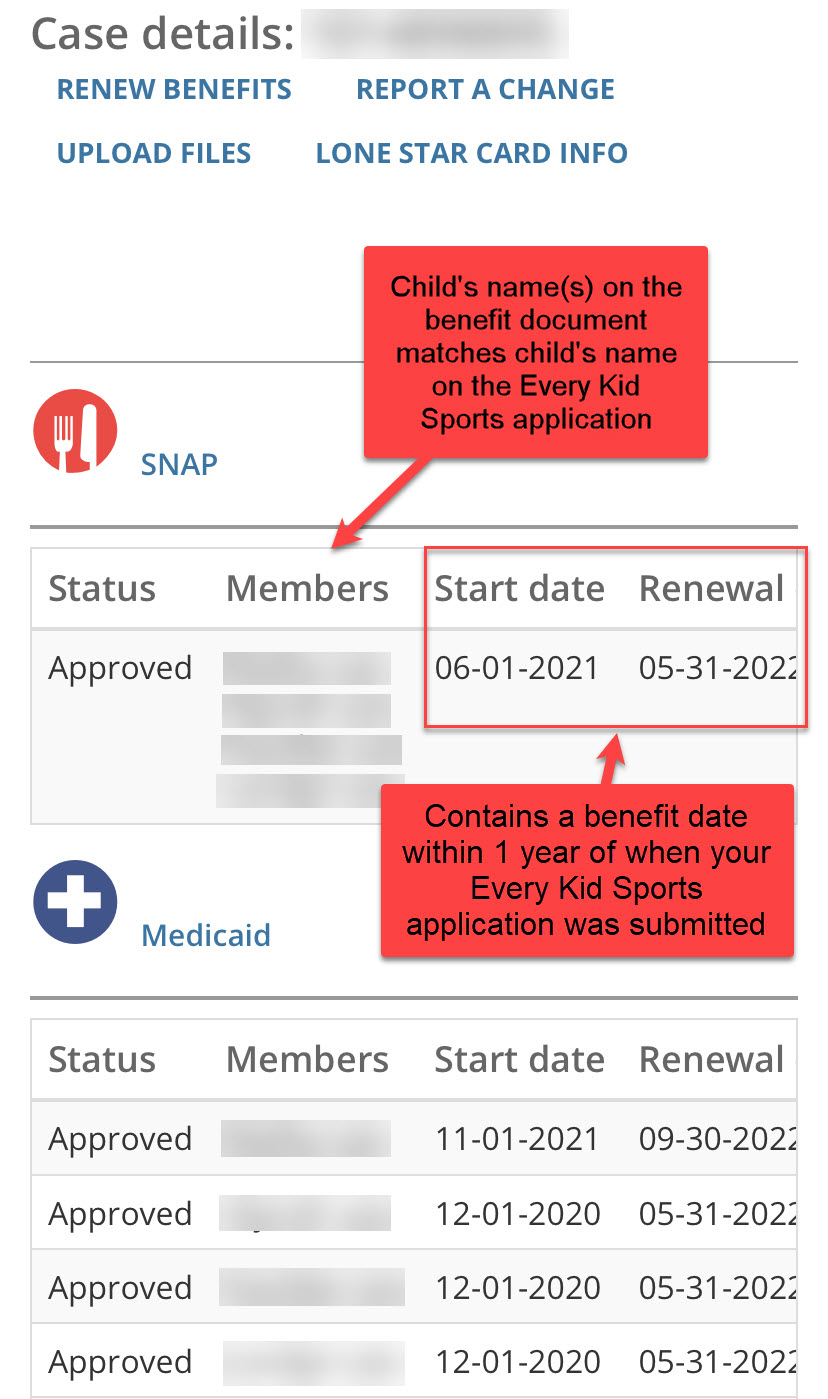 The Every Kid Sports Pass is a finite resource that operates on a first-come, first-served basis. If you're able to address the reason for decline, you're welcome to reapply and your application will be added to the back of the queue. Reapplying does not guarantee that you will receive funds.