The document that you submitted does not have the name of the child you are applying for on it.
Even though there are many government issued documents that only have the parent/guardian's name on them, please do not submit documents that only provide the parent/guardian's name.
The document you submit with your Every Kid Sports Pass application MUST have the child's name on it to be considered.
Documents that provide a total number of members within the household without a list of who is in the household will NOT be considered.
Suggestions:
Sometimes a qualifying document will be a letter with the parent's name on page 1 and the household members on the 2nd - please upload BOTH pages.

Highlight the child's name on the new document that you would like to submit.
EXAMPLE OF AN ACCEPTABLE QUALIFYING DOCUMENT: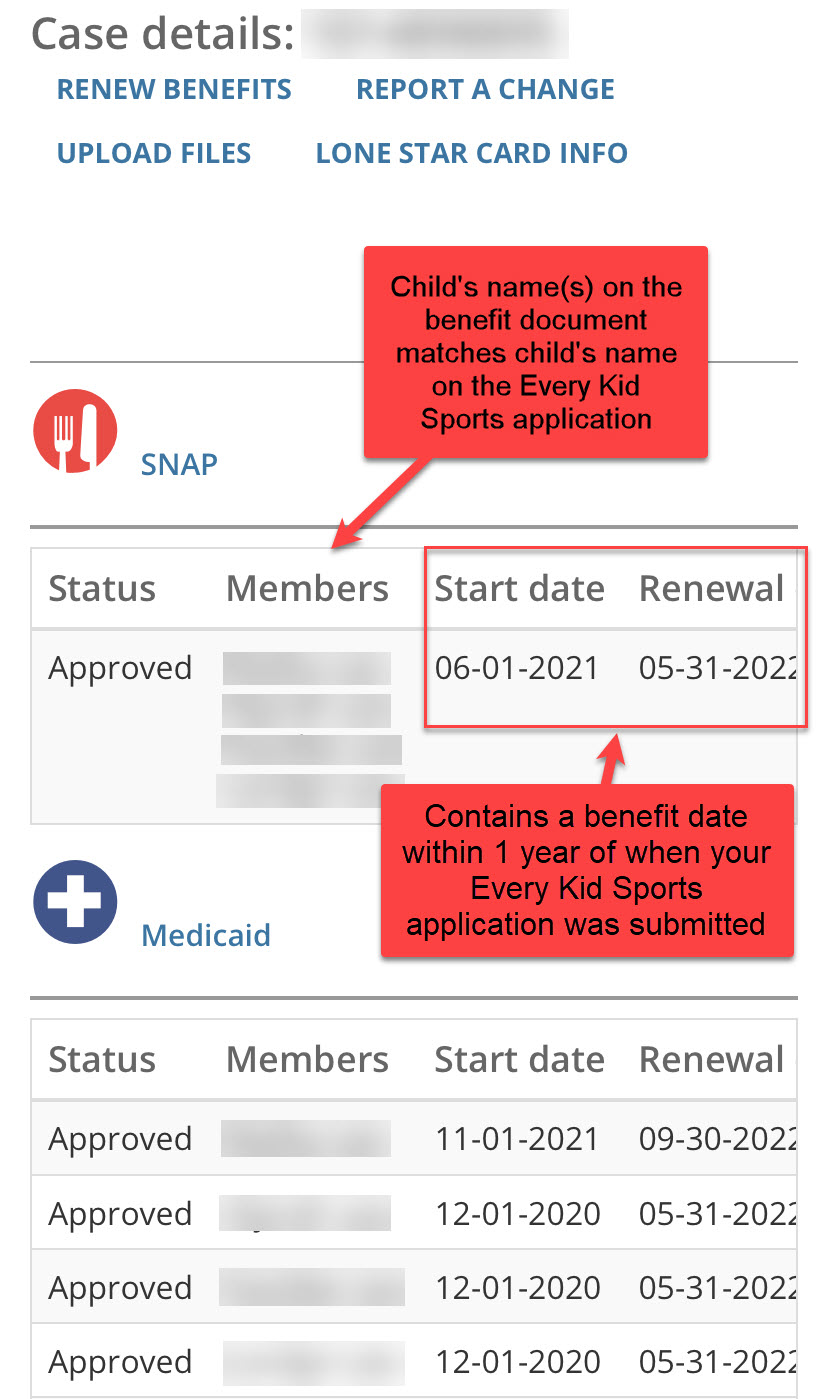 The Every Kid Sports Pass is a finite resource that operates on a first-come, first-served basis. If you're able to address the reason for decline, you're welcome to reapply and your application will be added to the back of the queue. Reapplying does not guarantee that you will receive funds.